Fees Structure (RMB)
1. Application fee: 300;
Insurance fee: 800/year;
Visa fee: 800/year.
2. Tuition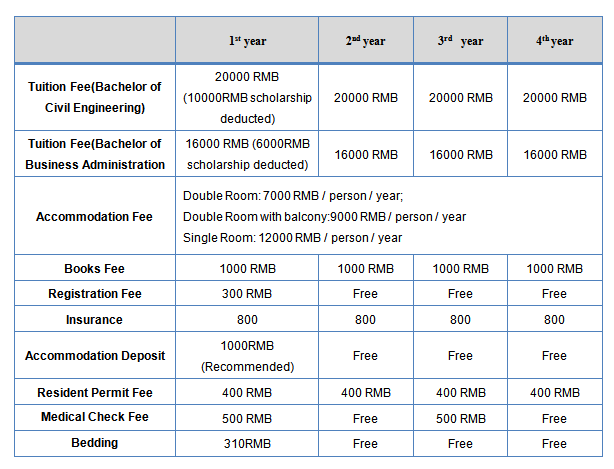 3. Accommodation
Accommodation:
Double room: 3500 or 4500(with balcony)/term
Single room: 6000/term
Including furniture, heating, washing machine, TV, telephone, bathroom, and network. At least 3-month housing fee should be paid for accommodation in advance.
4. Other fees should be paid by students, such as the text books, medical fee, food and so on.